LOT INCLUDES the following:
Weight.       x.       Quantity


45                x            44
35                x            14
25                x            35
10                x            29
5                  x             4
Total Weight: 3,655 lbs.


OFTEN IMITATED, NEVER MATCHED.
The Iron Grip Olympic plate is our signature product. Revolutionary when it was first introduced, the 12-sided anti-roll design with integrated handgrips still has no equal in the market today. It remains the single most significant change to one of the oldest fitness products in the industry. Our design improves safety, functionality, and usability, making Iron Grip the preferred weight plate in premier fitness facilities around the world. Iron Grip Olympic weight plates surpass all others in quality, accuracy and reliability. And because they're manufactured in the USA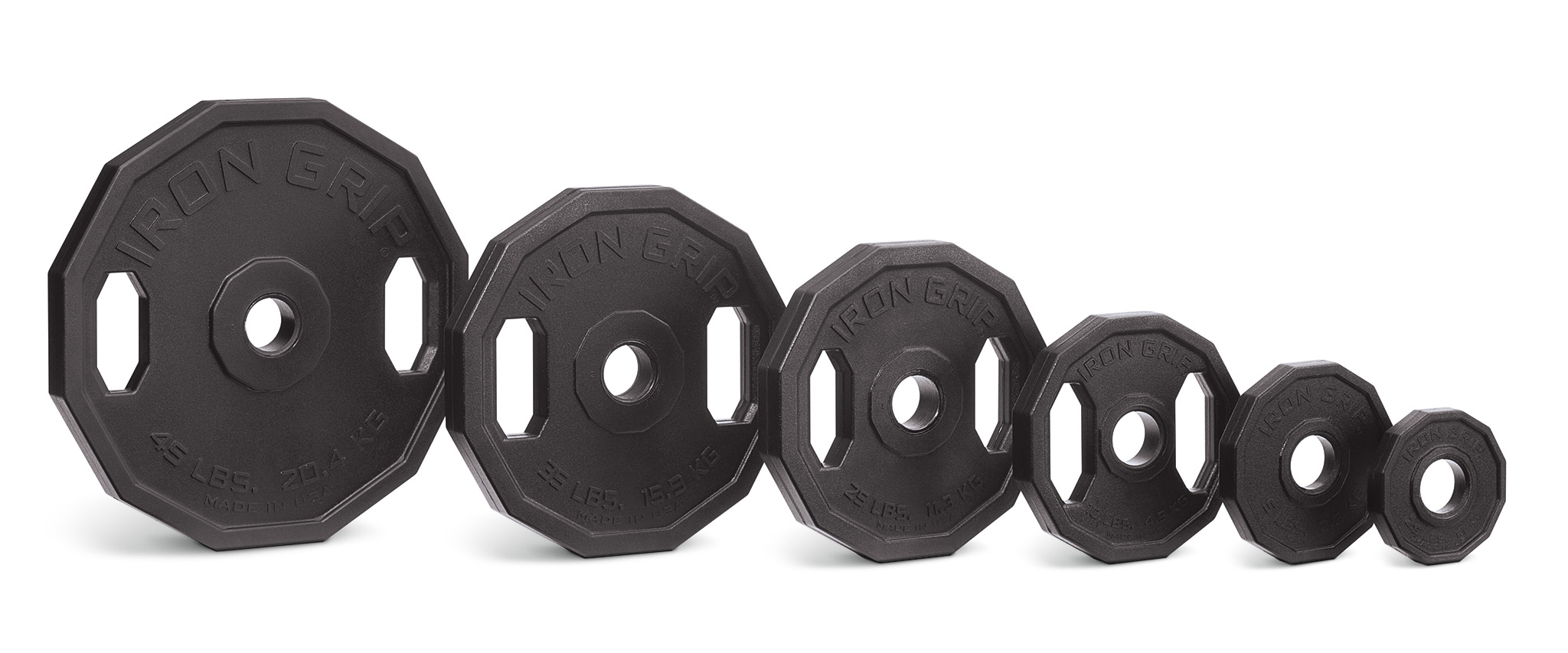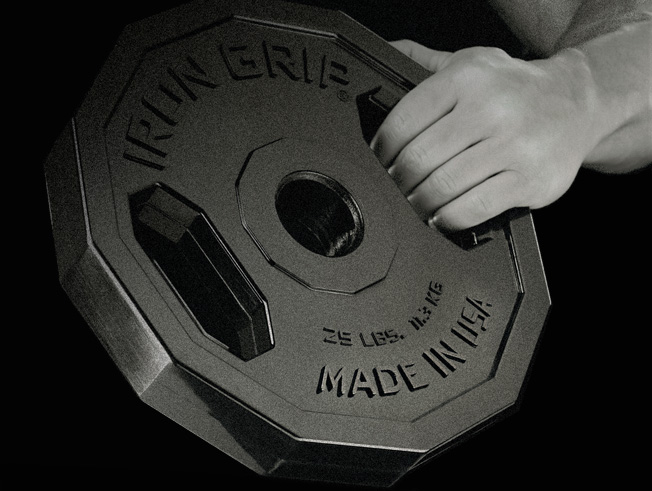 OUR URETHANE SETS US APART.
Iron Grip led the way in urethane manufacturing technology to create the first fluid injection molding line for heavy parts such as dumbbells and Olympic plates. Over the years, we've perfected our proprietary urethane composition and manufacturing process to maximize durability and adhesion, and we continue to produce our urethane line in the United States to ensure strict quality control. We blend our proprietary urethane formula exclusively in our own factory, and rigorously test each batch for stability and consistency. Our many years of experience and technical expertise allow us to produce the strongest and most reliable urethane-encased strength products available.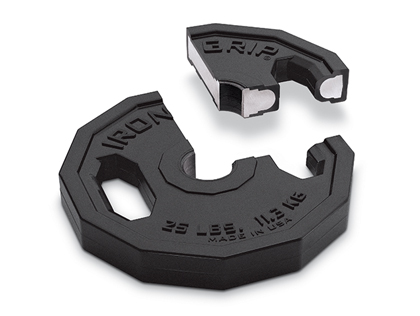 URETHANE PLATES
Iron Grip weight plates are available encased in heavy-duty urethane to prevent scuffing or damage to equipment, walls and floors. Iron Grip urethane plates are exceptionally durable, and will not split, peel or delaminate. They are also impervious to rusting, chipping, flaking and losing their color. And the plate's integrated metal sleeve prevents contact between the urethane and the bar, providing a smooth, secure fit. Urethane Plates are available in 2.5 lb., 5 lb., 10 lb., 25 lb., 35 lb. and 45 lb. sizes.
For a shipping quote, please message us with:
1.  Zip Code
2.  Is this a commercial or residential location?
3.  Will you need a lift gate at delivery or is there a loading dock, forklift, tractor, etc.?